As a Marketing Authorization Holder, Intsel Chimos is able to value products from international laboratories wishing to enter the French market. As an exploitant, a French specific status (mandatory to enable the commercialization of product on the French market), we are authorized for the following operations: wholesale distribution, advertisement, medical information, drug safety, batch follow-up and recall operations.
Our strong knowledge and experience of the French market make us a partner of choice for the exploitation, the distribution (to hospitals and retail pharmacies) and regulatory services associated with your products.
We guarantee also the security of our supply and distribution chain. Intsel Chimos masters the logistics necessary for handling cold chain products and controlled temperature (2-8°C and 15-25°C). We have a permanent stock in order to be able to reply to any demand, 24/7/365. We guarantee also delivery to hospitals and retail pharmacies before 1:00 PM for any order placed earlier than 3:00 PM on the previous day.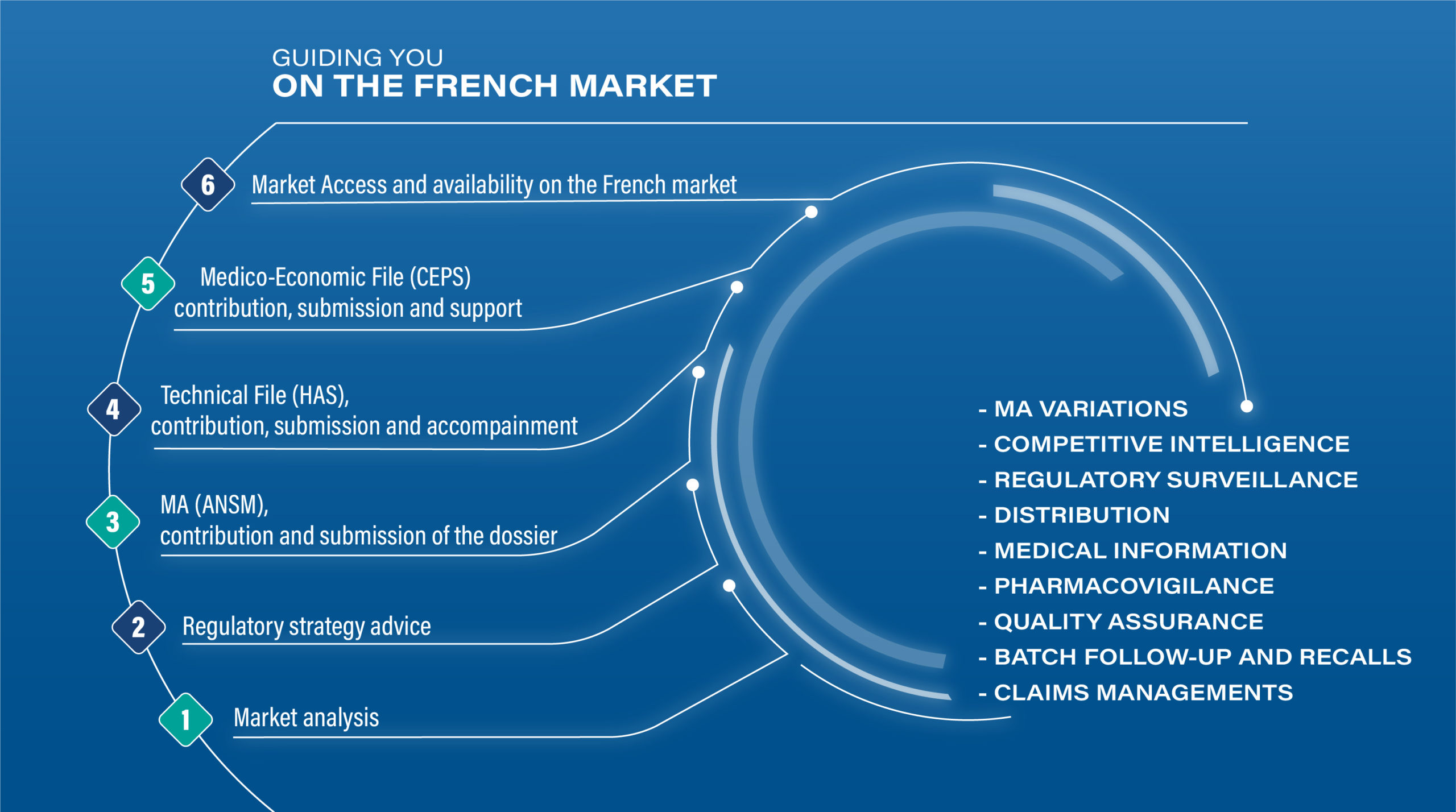 Our expertise on the French market allows us to advise and support you in the development of the most suitable regulatory strategy for your product, and to accompany you throughout the required steps for obtention of a marketing authorization. Intsel Chimos is committed to conducting its collaborations with transparency and guarantees to involve itself all along the life of the drug (distribution, batch follow-up and recall, medical information, drug safety, MA variations …). All those actions are carried out with due respect to our Quality Policy, important to all our staff, assuring the management of your product in the best conditions.