Clinical trials distribution
As a participant in the early access to innovation, Intsel Chimos is authorized for the distribution of products used in clinical trials. This key operation requires a specific know-how and is a vital part of our supply chain.
After preclinical studies carried out in animals, clinical trials ensure the determination of the efficient and well-tolerated dose to be used in humans. We strongly wish to support clinical trial promoters all along their trials, especially by ensuring the quality of the handling, the storage, the security and the traceability of their products.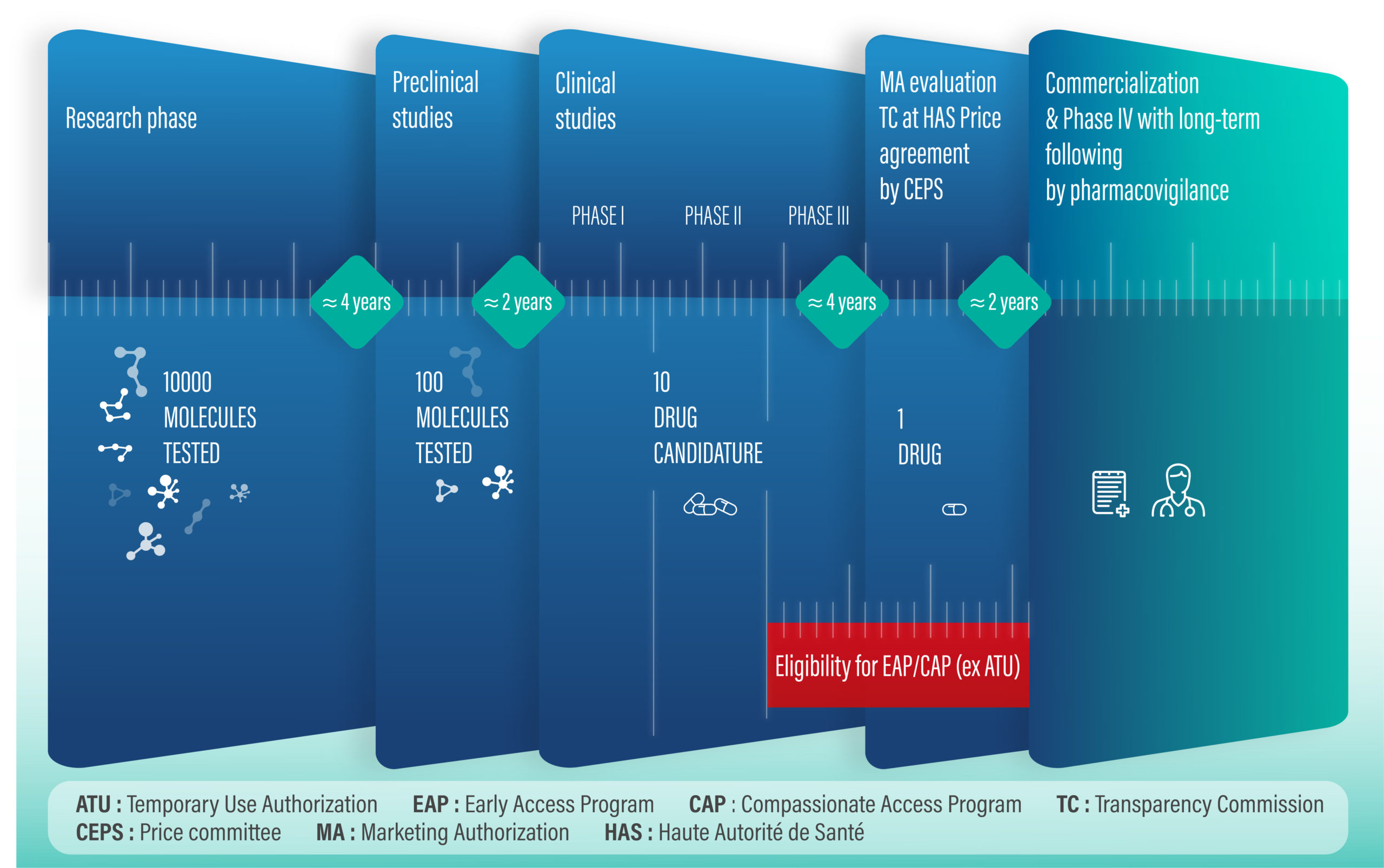 As a distributor of EAP/CAP drugs, we are committed to being particularly reactive to demands from hospitals. Intsel Chimos teams are strongly concerned about delivery conditions traceability and put great care in the handling of these sensitive products, respecting their particular regulatory status.
Intsel Chimos manages the process of developing a molecule and is conscious that this process is a serious challenge for pharmaceutical laboratories. Aware of the costs involved in such studies, and in the overall development of a drug, we are able to offer a high quality, well-reputed and reliable service, with controlled costs.
Moreover, thanks to our involvement in and knowledge of EAP/CAP and our expertise as to the French market, we are a partner of choice to support you in your market access strategy, taking into account the level of development of your pharmaceutical products.