Intsel Chimos is a hospital partner strongly involved in early access to innovation and treatment of patients with no therapy available. As a major provider of Early Access Program (EAP) and/or Compassionate Access Program (CAP) ex ATU drugs in France, we bring sustainable solutions to patients with medical needs unmet by available drugs on the French market. Our close contact with numerous international partners allows us to be reactive and flexible at the pace of innovation, even when it comes to products in clinical trials.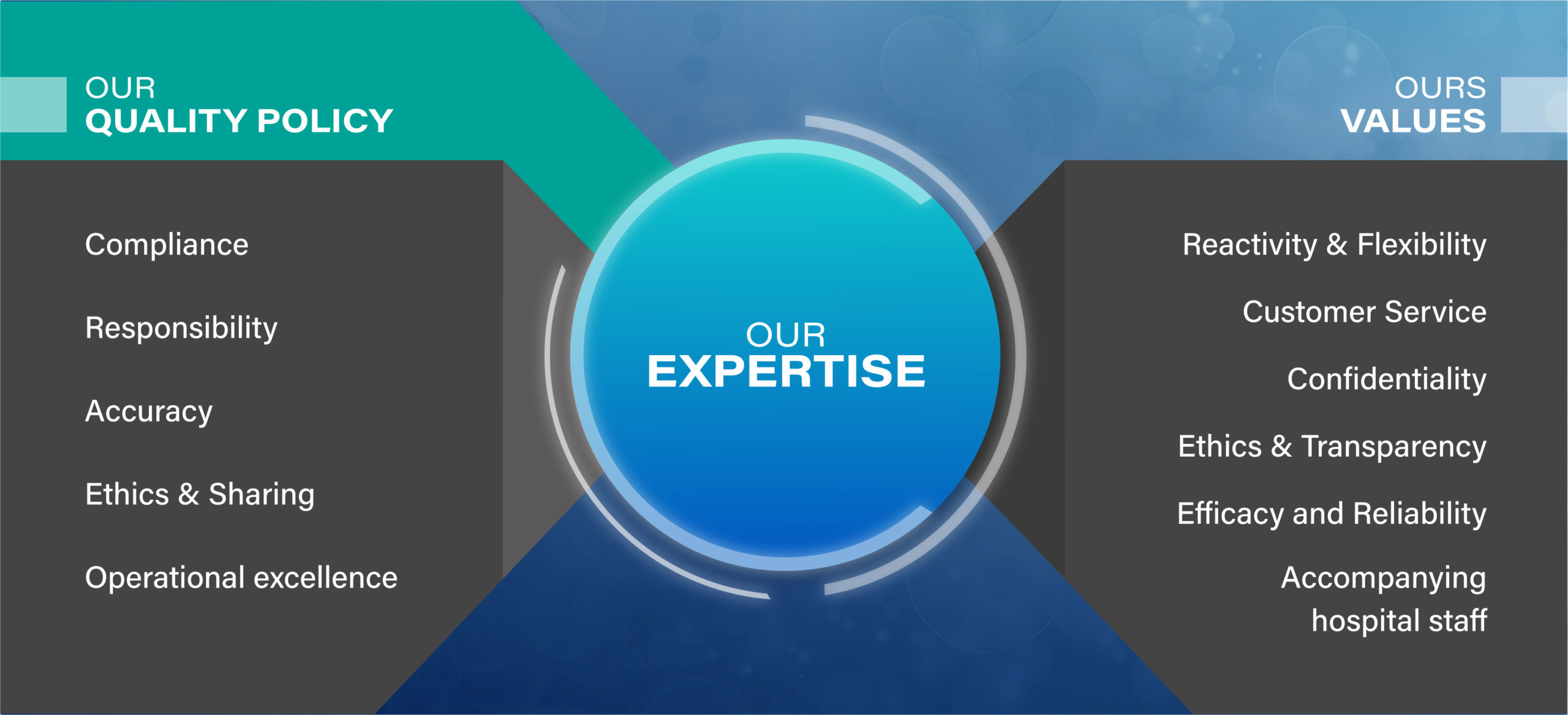 Intsel Chimos has over 50 years of experience and thus, masters the French health system and its particularities. We strive to support our partners in order to assure them to access the French market in each therapeutic area. This expertise has been built up and confirmed through the numerous pharmaceutical drugs we have made available to hospitals and retail pharmacies.
To this end, and as a pharmaceutical company, Intsel Chimos cares about and masters compliance with guidelines such as the Good Manufacturing Practices (GMP), Good Distribution Practices (GDP) and ICH. The management is strongly engaged in and committed to investing in the maintenance of our proactivity through each step of our activities and all along our supply chain.